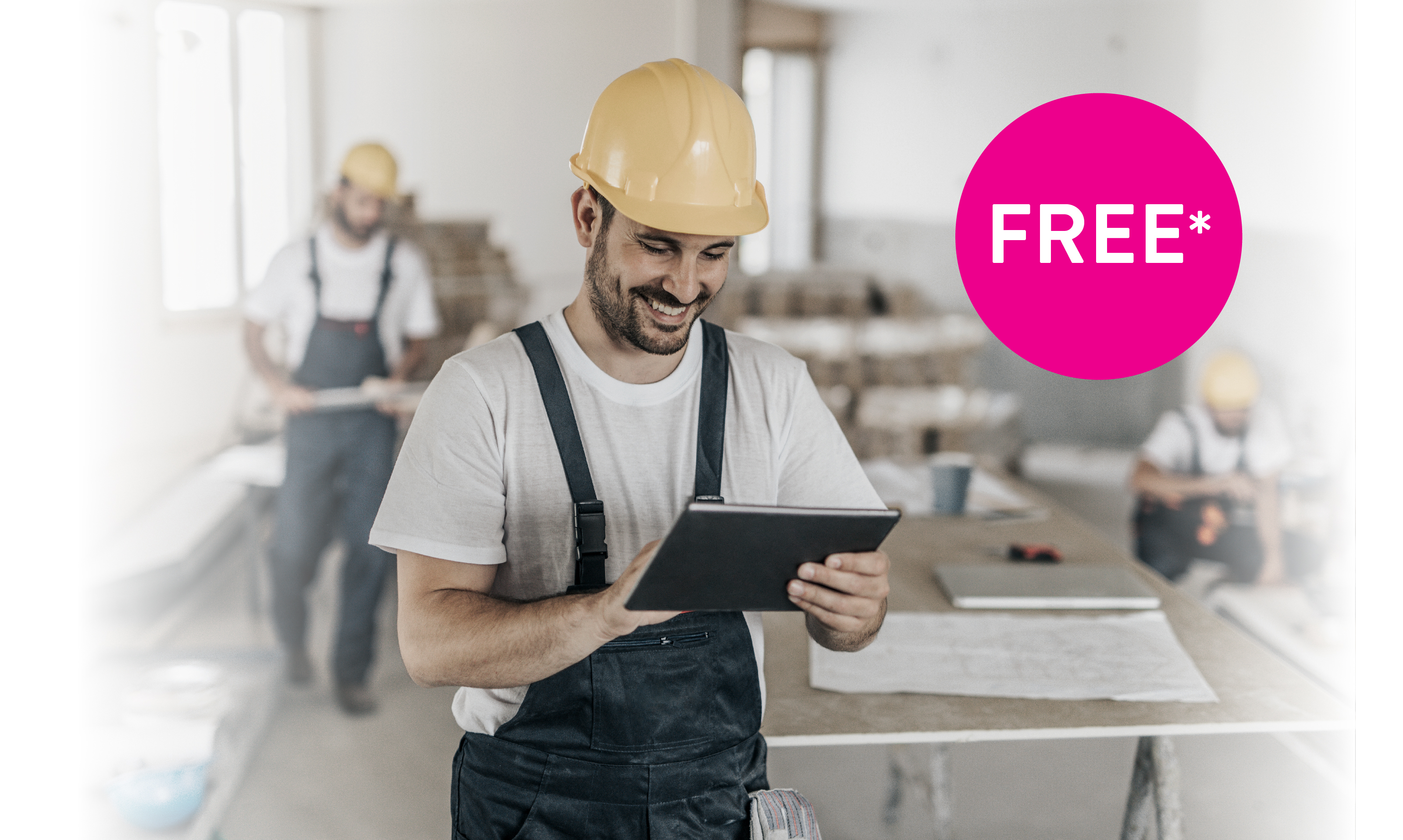 nbn® Fibre Upgrade Program
Want superfast, reliable internet for your business? Upgrade your nbn® connection for FREE* today!
Get fast, reliable internet by upgrading from copper to fibre today!
With video conferencing, data-hungry apps and large file transfers now the norm, businesses need their internet service to be fast and reliable. Understanding that the digital needs of your business are constantly changing, nbn® has launched the Fibre Connect Program. This FREE* fibre upgrade program will ensure your internet service continues to meet your needs now and into the future.
What is the Fibre Connect Program?
The Fibre Connect program is an nbn® initiative that upgrades eligible customers to a Fibre to the Premises (FTTP) connection with no installation costs. The goal of the program is to improve internet speeds and reliability for Australians. The fibre upgrade program is funded by nbn® and the Australian Government, saving eligible customers thousands of dollars on installation costs.
What is a fibre upgrade?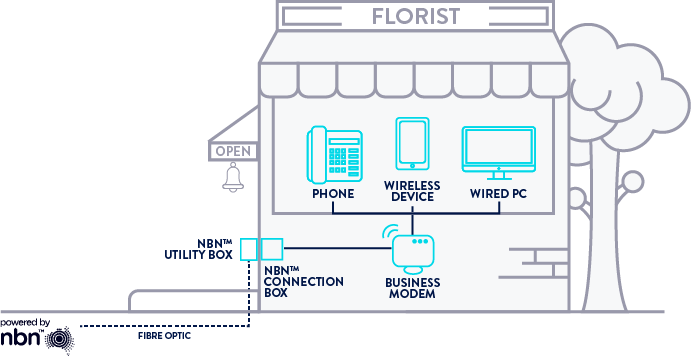 A fibre upgrade involves upgrading your internet connection to a Fibre to the Premises (FTTP) connection. FTTP is a connection that is fibre from the nearest fibre node right up to the nbn® box attached to your premises, so you have a full-fibre connection.
With fibre to the curb (FTTC) or fibre to the node (FTTN) connections, fibre stops at either the curb (the pit in the street out the front of your premises) or the nearest fibre node. The connection from the curb or the node to your premises is through a copper line.
Copper lines are less reliable and durable than fibre optic cables. As a result, it's more susceptible to weather conditions and degradation due to age and wear and tear.
Another limitation of copper is that it's unable to provide the same bandwidth or speeds as fibre. Copper carries data as electricity, not light like fibre optic cable. Light travels much faster than electricity which means faster speeds can be achieved with an FTTP connection.
By upgrading to FTTP, you're eliminating the copper line, which instantly improves the reliability of your business internet service. You can supercharge your speed by selecting a plan of 100Mbps+ (FTTN) or 250Mbps+ (FTTC).
How will the FTTP upgrade benefit my business?

FREE*, superfast fibre upgrade for eligible customers!


No copper means faster speeds and less downtime.
Want to upgrade your connection to FTTP?
With $0* cost to upgrade and up to $150 credit on plans 100Mbps and higher**, there has never been a better time to upgrade your Internet connection to full-fibre! Click the button below and fill in your details, and one of our team will be in contact with you shortly to determine whether you're eligible for the upgrade and discuss the next steps.
T&Cs
*The Fibre to the Premise (FTTP) upgrade offer is only available in selected areas to customers with a current Fibre to the Node (FTTN) or Fibre to the Curb (FTTC) service at their address. To receive the upgrade, you must upgrade to one of our higher-speed service plans.
FTTN customers need to move to one of the following plans:
nbn100 (Premium)
nbn250 (Superfast)
nbn500 (Superfast II)
FTTC customers need to move to one of the following plans:
nbn250 (Superfast)
nbn500 (Superfast II)
We will pass on a $220 fee from nbn® if you do any of the following within the first 12 months of activating your service:
Cancel your service/s
Downgrade your plan
Transfer to another service provider
Disconnect the service
Our full terms can be found here: http://commander.com.au/fctc
***On eligible nbn® plans 100Mbps & higher. Available to new services, transfers & FTTP upgrades. Credit requires customers to sign up for a min. term contract plan. Customers will receive a $150 credit on a 36/60-mth min. term plan or $120 credit on a 24-mth min. term plan. Offer ends 31 Jan 2024.