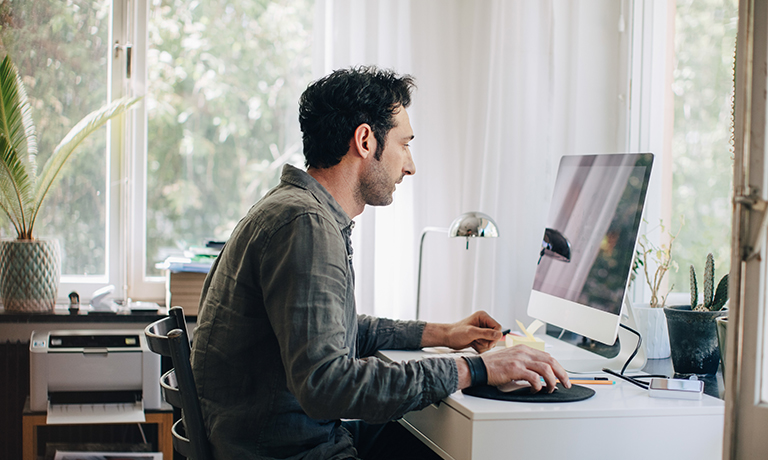 How to improve your work from home experience
Working from home might be new for your business, so we've compiled some helpful tools and tips to help you make the transition.
Flexible working solutions
Commander Phone is the smart office phone system that isn't fixed to an address. With Commander Phone you can use your handset in the office or from home, using your internet connection. Plus, you can use your Commander phone number to make and receive calls from your mobile phone using the Commander Phone mobile app or your computer connected to the internet. It also allows you to divert calls using smart calling features such as Simultaneous or Sequential Ring.
Smart Extras
Commander Phone mobile app
You can use the Commander Phone mobile app on Android and Apple iOS phones to make and receive calls using your office phone number. The app is included free with any Commander Phone plan.
Information on how to download, setup and login can be found here
Connecting from your computer
You can use your computer speakers and microphone or plug in a headset if you have one, to use your Commander Phone from your Windows or Apple computer connected to the Internet. This is already included in the Commander Phone service at no charge.
Information on how to download, setup and login can be found here
When you don't have access to your Commander Phone handset, you can manage your call diversions through Command Central.
Commander Mobile Solutions helping your staff connect from home
Over the coming weeks you may find you or your team becoming more reliant on mobile services. Adding a mobile or mobile broadband service to your account, could help you to work more effectively from home.
At Commander we offer simple plans that enable your business to keep running through this challenging time. Get a 20GB mobile broadband plan for just $20/pm or, if you need more data, check out our 40GB plan for $40/pm.
Backed by the Optus 4G Plus network, let us help you stay connected with your team and customers from where you need to be. Check mobile coverage in your area today.
Manage your account from home with Take Command
Take Command is your online billing and account management tool available 24/7. You can download current and previous invoices, update your settings and billing account details, pay online and more.
Improving your internet performance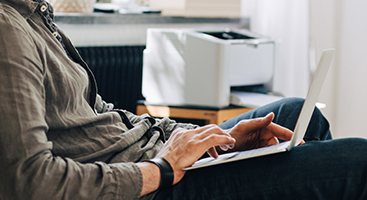 Working from home may dramatically change what you are using your internet connection for, as sending or receiving large files and taking video conference calls can have a huge affect on your internet speed.
The time of day you are working may also impact your connection, so it's important to consider this when you are  working at night as internet speeds typically slow down in the evening 'busy period'.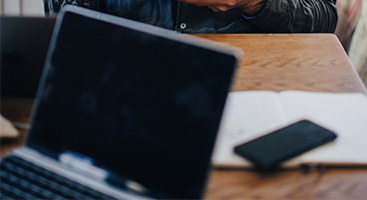 Improve your in-home Wi-Fi setup
Wi-Fi coverage is integral to the connectivity of your devices while you work from home, and improving this is the best way to get the most from your speed experience. 
nbn™ have a few helpful tips for you to boost your Wi-Fi coverage at home, and enhance your Commander services on the nbn™.
Here are some handy tips to get the best out of your Wi-Fi
Position your modem centrally
Wi-Fi signals struggle to get through dense objects such as brick walls, so where practical, position your modem in the centre of your premises so that there is a clear line of sight to most Wi-Fi devices
Be mindful of interference
Regular appliances such as microwaves can cause interference with your Wi-Fi signal, so try to keep clear of the kitchen
Make sure your modem is off the ground
To get the best from your Wi-Fi signal, placing your modem at desk level is ideal
If you're not required to move around too much like a computer in the study, and are within cable distance of your modem, stay connected through an Ethernet cable plugged to your modem's LAN port. This will give you a stable connection and reduce the number of devices sharing your Wi-Fi