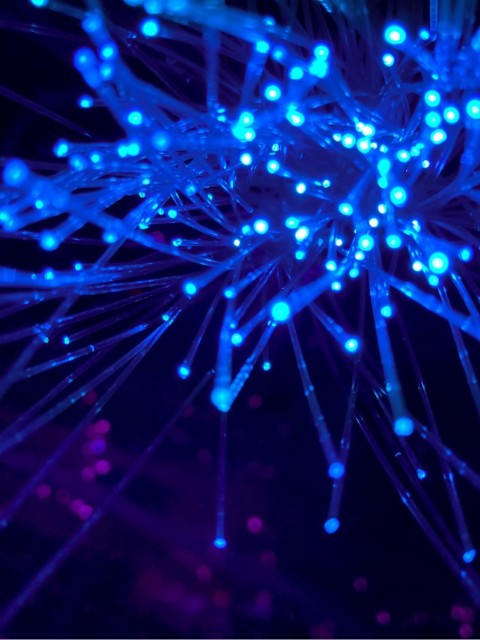 Has your business internet connection been dropping out more frequently? Is it lagging while you're on a Zoom call or when a team member uploads large files? You're not alone. Many businesses are experiencing frustratingly slow speeds, wasted productivity and costly downtime due to their current internet connection.
"We've seen a surge in the adoption of digital technologies since 2020. Video calls, large file transfers, cloud-based apps and VoIP calls are being used simultaneously by businesses. As a result, many internet connections are struggling to cope with the extra demand," explains Corinne Fobert, nbn™ Product Manager—Commander.
Understanding that the digital needs of businesses are constantly changing, nbn™ has launched the Fibre Connect program to help businesses stay online. By upgrading your connection, your business will have access to higher-speed plans and a more reliable internet connection, which will help increase your productivity. And for most customers, there will be no upfront costs to your business.
What is Fibre Connect?
Fibre Connect is a fibre upgrade program offered by the nbn™ to deliver Australians faster, more reliable internet now and into the future.
Fibre Connect offers eligible business customers the opportunity to upgrade for FREE to a Fibre to the Premises (FTTP) connection. This means that fibre optic cable connects your nbn™ internet connection directly to your business premises. Currently, many businesses will have a Fibre to the Node (FTTN) or Fibre to the Curb (FTTC) connection. These connections use a less reliable copper line from your premises to the node if you're FTTN or the curb if you have an FTTC connection.
Now available at Commander, Fibre Connect aims to support the digital growth of your business by enabling the simultaneous use of cloud-based apps and business voice services, as well as offering higher speeds and capabilities.
"Whether you're making Zoom calls, using cloud-based apps or uploading large files, upgrading to an FTTP connection means you'll have a faster, more reliable internet service," says Corinne.
Copper versus fibre
An FTTP connection is an end-to-end fibre connection that is faster and more reliable than an FTTC or FTTN connection that includes copper.
"With an FTTP connection, the copper line is eliminated, which improves the reliability of your business internet service," says Corinne.
Why is an end-to-end fibre connection better? Copper carries data as electricity, and fibre carries data as light. Light travels much faster than electricity, so only an FTTP connection can offer higher-speed internet plans.
Another drawback of copper is that it is less durable than fibre optic cabling and more likely to degrade due to age, general wear and tear and extreme weather conditions. This should be a consideration for those living in areas prone to flooding or extreme heat (which is most of Australia).
What's the cost of upgrading to FTTP?
For a limited time, the Fibre Connect Program allows eligible customers to upgrade to an FTTP connection for FREE on standard installs.
"More than 5 million Australian homes and businesses are already eligible for a fibre upgrade, which is set to rise to 8 million homes and businesses by 2023 as nbn™ continues to improve their network," says Corinne.
The installation process is very straightforward; an nbn™ technician visits and installs a PCD (Premises Connection Device) on the outside of the premises and an NTD (Network Termination Device) on the inside of the premises.
"Commander will manage the installation process on your behalf, liaising with nbn™ technicians to book a convenient installation time," says Corinne.
Are you frustrated by slow internet speeds? Are dropouts affecting your business? Find out if your business is eligible for a FREE fibre upgrade in less than 60 seconds (depending on your internet connection 😉).