Tony Niss – Director of Commander Sydney City and Sydney East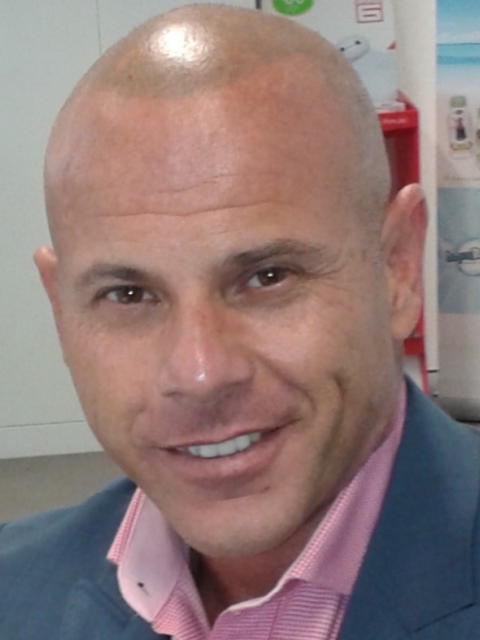 To kick off 2023, we sat down with Tony Niss, Owner and Director, at Sydney City and Sydney East Commander Centres.
Tony has an abundance of knowledge and a wealth of experience, having worked within the telecommunications space for 31 years.
During a catch-up with Tony, we delved into what he enjoys most about working with the Commander brand. He shares the challenges and successes he has faced in recent years and offers valuable advice for Commander customers regarding their internet needs.
What do you enjoy the most about working with Commander?
Having the ability to work with a brand that is 40 years old within the marketplace and that has received incredible recognition is great. I find it easier to get in front of customers with the Commander brand than with any other brand.
The way we work is very important. We have a lot of autonomy with what we do within our business. We're not like a franchise, it's more like a branded dealership with ownership of the territory, and that allows us to run a lot easier. We're able to buy the stock we need and deal with approved vendors in any way we choose.
What kind of changes have you seen within the business and telecommunications industry in recent years?
We had a really interesting year in 2021. We were one of the only Commander Centres that didn't close through the COVID-19 period. My staff worked right through. We really held our own over that period when a lot of other businesses, unfortunately, had to reduce staff. This really helped us to get to where we are today.
One of the biggest challenges we've faced is acquiring new staff and attracting new talent and candidates to the business. Our cost of looking for new employees has gone up by 30 per cent, and this isn't a financial issue; it is purely about attracting the right people to the business.
What have been the major successes of your branch, and what do you think customers value most about Commander?
In the CBD office, we have one of the biggest bases in the country. There are quite a few enterprise and government businesses within our managing portfolio. We've signed up Colliers International, Origin Energy, NSW Fire and Rescue and many other high-profile, larger clients.
We have a variety of different skill sets within our business. Sales is an important one, but the technical knowledge our staff have and their ability to adapt and understand the customer's requirements from an IT-level perspective is what really helps us thrive.
Our service level is also very important, and our account managers have good one-on-one relationships with our customers. Things very rarely escalate to a higher level because our team is so efficient and knowledgeable in what they do.
What advice would you give to customers regarding making sure they have the right internet package for their needs?
There are 2 levels: we offer nbn® packages and business nbn® Enterprise Ethernet packages. We deal with everyone from mechanics with 3 telephones to NSW Fire and Rescue, who operate with 170 telephones. So, for us to be able to do this and offer the customer something, we must assess each of those situations individually and understand how they use the internet at the moment.
We ask how they use their data. What kind of data do you use? Is it big files? Is it high traffic? Customers use different kinds of data, so different internet packages are required for each individual.
We tailor solutions as much as possible. nbn® is our standard product, so that is something that fits everyone and works for everyone. However, sometimes this isn't enough, so we can factor this in and offer additional products.
What would your advice to SME business owners be?
The technology that enterprise businesses have had over the last 10 years has slowly filtered down into the SME space where we generally operate, and we like to provide our SME customers with useful and insightful information. For example, software and internet security packages are often available that can benefit their businesses, and I'd advise investing in these.
A really important topic of conversation at the moment is collaboration and people working from home, so we are offering options and solutions around this. We like to provide value for money and allow the customer to learn something new.
Outside of work, how do you like to spend your time?
I'm the person who is at the gym at 5 am every morning. I love my cars and motorbikes, and I recently learned how to surf, but first and foremost, I am a family man.
To find out more about how Commander Centre Sydney East or Sydney CBD can help your business grow, visit the Sydney East branch today at 17-21 Bowden St, Alexandria NSW 2015 or call (02) 9690 6444. You can also visit the Sydney CBD branch at 3/200 Coward St, Mascot 2020 or call 1300 611 000.