Sam Mehta – Commander Centre Melbourne West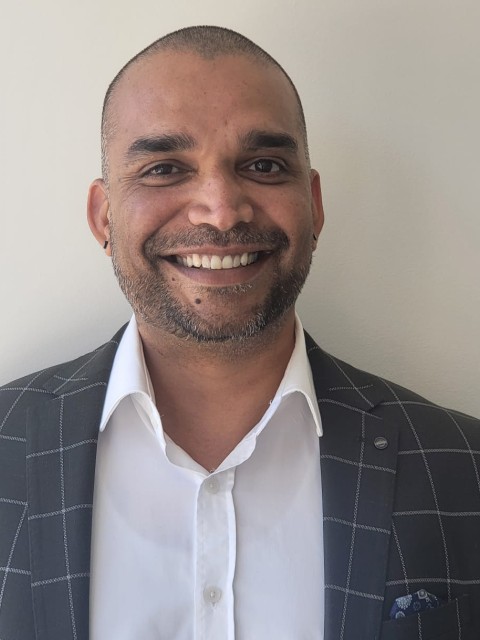 Having worked for Commander since 2016, Sam Mehta is now the Managing Director of the Commander Centre Melbourne West.
Sam has worked in the industry since 2007 and shares his knowledge and experience around telecommunications with his clients and team.
As an expert in his field, Sam's work has taken him across the country, having specialised in many different areas within the telecommunications field, including marketing and business development. We spoke to Sam about his career, what he loves most about working within the telecommunications field, and his interests outside of work.
When did you start working within the telecommunications space? Talk us through your career background.
I have been working for Commander since 2016. I have been the Business Development Manager, handled teams, trained the Commander Centre, and led operations. More recently, in December 2022, I took over Commander Centre Melbourne West as Managing Director.
I have been in telco since 2007. I first worked with Optus, handling channel marketing in South Australia. Then I worked with Telstra for 3 years before joining Commander and have since stayed here.
On a day-to-day basis, what can you expect to be doing in your role as Managing Director? What does a typical day or week look like for you?
Sales is a big part of me as a person, and this is something that I spend about 30% of my week doing—both with new clients and existing clients. My other 30%, I would say, goes to training staff that are joining the centre right now—the rest of the time I spend working on customer service.
What is your favourite part of your job?
The best part of my job is when I can help businesses that have previously not had anyone to look after them and support them in this area.
If you look at my reviews, you'll see lots of feedback from customers who appreciate my help. We always go out of our way to help them, which is the most rewarding thing. This makes me really happy.
On our CRM, we have the option to share the birthdays of our customers, so this is something we do in the team—we call them up and sometimes send gifts.
Commander is prompt with their assistance. We like to keep customers informed about things—lots of emails and calls, and even when we raise a query, it's pretty prompt. We are always there to take the call.
What can you tell me about Commander Centre Melbourne West?
In terms of customers, here in West Melbourne, there are a lot of developing businesses right now. It is a small area, so the customers we're dealing with are different to the rest of Melbourne. We have a variety of different businesses in the area, many being manufacturing companies and developing businesses–it's a growing market.
What do you value most about working for the Commander brand?
I think promptness and care is the biggest thing. We're putting in the time and effort, whereas other companies don't offer the same resources or work to build strong customer relationships and provide exceptional customer support. Ultimately, you want to get a good night's sleep–you're happy when you go to sleep because you know you've helped people.
What changes have you seen in the industry in recent years?
COVID certainly changed things, with remote working becoming the norm.
The changes we've experienced are good changes. In the past 5 years, there have been massive changes in terms of facilities, and we're offering users so many more features.
In particular, we added features and products to facilitate remote working, which I think many telecommunications companies are also working towards. We have been enhancing our products to suit our customer's needs, so their employees can work remotely on laptops.
There was a logistics company with 50 phones and computers during COVID that suddenly decided 30 of their staff would work remotely due to the lockdown. So, we had to supply laptops, put softphones in, and ensure all users had the correct apparatus connected.
What do you enjoy the most about working with small businesses?
In the end, once you've done the work and the customer is really happy, I think that is the best thing. We have been in Melbourne West for a long time, so we are a company with strong ties to our local community. We sponsor many events and work closely with members of parliament here, so a sense of community is always there.
To finish off, what do you like to do when you're not working?
I like doing yoga, hiking and travelling. Just before COVID, I was in the Arctic Circle–a highlight of this trip was seeing the Northern Lights. This year I'm planning to visit Africa.
If you want to learn more about how Commander Centre Melbourne West can help your business, call them today at 1300 459 099.