Anu - Melbourne East Commander Centre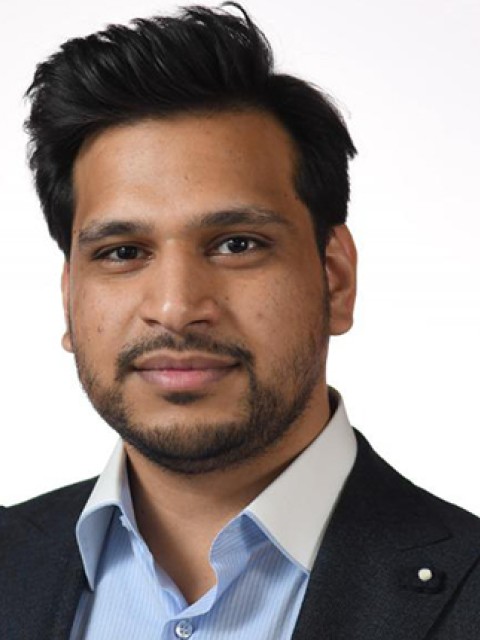 This month, we sat down with Anu Juneja, Chief Executive Officer, at Melbourne East Commander Centre.
An ICT career professional, Anu previously worked for other major telecommunications providers but was frustrated by the lack of time and effort devoted to small business customers. Making the switch to Commander in December 2020, Anu found a business model and team aligned with his values.
Here, Anu talks about current technology trends, offers advice for small-medium (SME) business owners and shares what he enjoys most about working exclusively with business customers.
Tell me a little about Commander Centre at Melbourne East.
The Melbourne East Commander Centre is based in Mount Waverley. We're staffed by a team of small business experts and tech specialists.
Our General Manager Sid Singh and I took over the Melbourne East Commander Centre about two and half years ago, midway through the COVID lockdowns. Not the easiest time to step into a new business!
I was attracted to the idea of working as an extension of our customer's teams. I know what it's like to run my own business and understand that businesses don't have time to worry about tech issues. So for us, it's about helping them concentrate more on revenue and less on tech troubleshooting.
Our service is highly personalised and delivered entirely by local specialists. We configure, install, and manage a range of voice, mobile and internet services. Some of the services include superfast business nbn™ Enterprise Ethernet, business internet, mobiles, Cloud PBX, On-Premises PABX and monitoring and performance optimisation.
Our customers come from various sectors, including hospitality, health services, wholesale, real estate, manufacturing, education and retail. Nearly all are in the small-medium bracket, employing 5 – 18 staff.
What do you find most satisfying about working with small business customers?
Although enterprise customers often require tech at a greater scale, working with small business owners is the most rewarding.
They are often time-poor and rarely have the luxury of an IT department to support them. But they are just as interested in learning how to improve, grow and secure their business.
We see ourselves as an extension of their team. I love the creative problem-solving challenge of helping set up and maintain a future-fit tech environment!
Post-COVID, what are the major changes you've seen in customer needs?
During the early days of COVID, it was all about helping customers stay connected and transition to working from home. Two years on, people are transitioning back to the office (at least part-time), so it's more about providing a communications solution that works in a hybrid setting. For example, we've been helping many customers with their VOIP or in-house PABX setup so that staff and customers can communicate seamlessly, whether working from home or the office.
And, of course, many of our smaller customers are under cost pressure. We need to help them get the most out of their voice, mobile and internet packages so they can continue to grow.
What do your customers value most about the Commander Centre?
That's easy! It's all about the quality of our service. It's the number one reason why customers make the switch to Commander.
When you compare our service offering to other major telcos, it's like chalk and cheese. We offer an entirely personalised, local service. If one of our customers has a problem or needs advice on the best communications setup for their business, they can call their Commander Centre Account Manager. Their Account Manager understands their business, tech set-up, and what matters to them.
If their Account Manager can't solve the issue on the spot, they are transferred immediately to one of our Commander Centre technical experts—a real person, right here in Melbourne. No queues, no tickets, no speaking to a robot.
For those people still getting by on a residential connection, what's your advice? Is it time to upgrade?
If you're running a small business on a residential internet connection, you've almost certainly outgrown your broadband package.
Even our smallest customers can't afford to be without a business internet service today. There are four key reasons for this:
Speed
Reliability
Service
Security.
Considering how heavily businesses rely on the internet, the cost of being offline is too high to risk. If customers put a dollar value on the cost of just one hour of downtime per month, it's a no-brainer. Looking at it from a cost versus benefit perspective, upgrading to a business nbn™ Enterprise Ethernet connection is a must! With 99.95% uptime targets, internet downtime is virtually negligible, and you have no consumer congestion to deal with.
What's your top piece of advice for small business operators?
My top piece of advice is to install a user-friendly portal to manage calls. It takes the headache out of managing calls and ensures seamless communications within the team and with customers.
By installing a user-friendly portal, features such as call forwarding, cloud queues and night switch are all at the fingertips of admin staff, and it's a case of set and forget.
And when you're not providing communication solutions to businesses, what do you like to do in your downtime?
What downtime?!
I love travelling, tennis and staying healthy at the gym, but as any small business owner will understand, I've always got work on my mind!
Internet, mobile and voice solutions don't stand still. The technology—and the risks—are constantly evolving, so we need to stay up to date to ensure our customers aren't exposed or left behind.
To find out how Commander Centre Melbourne East can help your business, you can visit the team at 10/475 Blackburn Road, Mount Waverley, VIC 3149. Or you can call them on 03 9034 7262 or email them.