Why Commander?
Contact Us
180 Ruthven Street
North Toowoomba QLD 4350
Australia
About Us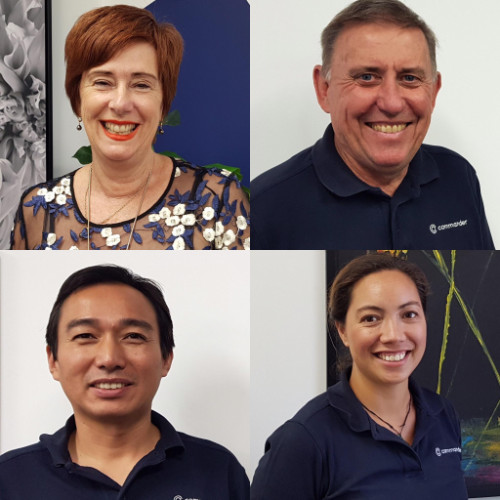 Toowoomba we're open for business!
Whilst others are reducing their local presence in regional Australia including Toowoomba, we at Commander prefer a face to face approach.
Bernadine Jones is the local owner of the new Commander Business Centre in Toowoomba.  She has successfully owned and operated a Commander dealership in Queensland for over 15 years.
Our experienced team appreciate every business is unique and are committed to ensuring that your business has the most relevant and cost-effective solutions.
Pop down and chat to our local team at our new showroom, where we can turn a frustrating and time-consuming experience into an efficient and friendly one.
Our consultative approach aims to reduce costs while improving your business productivity. Once we have discussed your requirements and analysed your current situation, we will propose the best, most cost-effective solution for your business. Account reviews are all completely obligation-free… what have you got to lose!
Call today on (07) 4589 1943 to arrange for one of our business specialists to meet with you at your convenience.
Our Team:
Bernadine Jones – Dealer Principal
Bernadine has over 30 years of experience in leadership roles in the telecommunications industry.  She loves to have a real connection with her customers and community and is proud of her business and her team.
Russell Jones – Corporate Sales
Russell has over 35 years of experience in National sales and technical roles in the telecommunications industry.  Russell makes complex solutions, simple and easy to understand.
Winni Edmonds – Operations Manager
Hailing from a rural background, our resident Kiwi is all about providing local customer satisfaction and building lasting relationships.
Bin Cao – Senior Technician
Bin has happily lived in Toowoomba for 7 years. Bin has a wealth of knowledge and experience in the telecommunications industry.