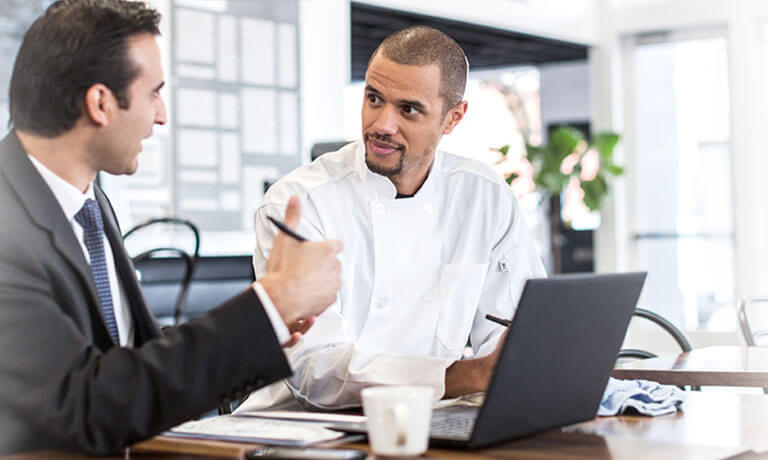 Get up to $1000 credit with high speed fibre.
Offer ends June 30 2023, not available all areas, subject to service qualification.
Business grade internet perfect for businesses who rely on cloud applications, video conferencing and heavy internet use.
Get free installation
For more information and to find out if your business qualifies for free installation, give us a call on 1300 932 108.
1If applicable fibre build installation and hardware fees will be charged separately. 
*For 90% of locations and subject to service qualification.
$0 Installation. Subject to a service qualification (SQ). Fibre build costs may apply. SQ will provide availability of $0 installation eligibility. Not available in all areas. nbn may amend or introduce a Fibre Build Cost (FBC) and notify you prior to the commencement of the build phase. More information on the FBC commander.com.au/internet/enterprise-ethernet. Only available when signing up to a 36-month or 60-month agreement and remaining connected to the service from Commander for the full term. Welcome credit eligibility. You must sign and return the Business Application Form to your Commander Representative before 30 June 2023. The Commander Enterprise Ethernet service must be activated by 31 October 2023. Welcome credit is only available to customers taking up a new Commander Enterprise Ethernet service. The welcome credit will appear on your bill following service activation. You are authorised to request the connection of the nbn service/s set out in this application. Service Delivery.  The service can take up to 50 days minimum to be installed and Amended Fibre Build Costs may apply. You will require access to a domestic AC 240v socket and power-supply for the powering of the nbn™ Business Network Termination Device (BNTD), or other supplier equipment. You will be responsible for the cost of power used by the unit. In the event of a power outage, your service will not work unless you maintain a back-up battery. nbn reserves its rights to cancel an eligible order on the basis that it reasonably determines it is not viable to proceed with the order, e.g., due to the unforeseen complexity of proceeding with an order at the premises. A nbn technician may need to install hardware and cabling at your premise to activate your service. By agreeing to receive our service you authorise nbn to proceed with this work. Any cabling that is required in your premises beyond the Network Boundary Point (NBP) is your responsibility. More information on the NBP commander.com.au/bbss. If you are renting your premises, you will also need to obtain your landlords consent before proceeding. NBN Professional Install is different to Commander Professional Install. It's a service provided by nbn to connect your property to the nbn network. For charges see Schedule of Fees and Charges at commander.com.au/sofac. If you cancel prior to the service being delivered nbn will charge cancellation fees, these can be found on our Schedule of Fees and Charges at commander.com.au/sofac. The Service. Commander Enterprise Ethernet is Class of Service - Low, this delivers traffic as Excess Information Rate (EIR) and as such is "best efforts", it has been designed for use within a single premises. The use of this service is prohibited to facilitate the provision of broadband to multiple premises. A practical example of this is, when ordering the service to a communications cabinet at a multi-premises site (such as an apartment building, shopping centre, business park, or residential/retirement village) and using that service to facilitate the provision of broadband to multiple premises within that multi-premises site. If you have selected the 1000/1000 speed tier, due to equipment and network limitations actual speeds may not reach this bandwidth, the actual speed is capped at 952Mbps on the nbn™ network. If you have selected Priority Network Support, the target rectification timelines only apply to the restoration of the underlying nbn™ Enterprise Ethernet service and not other services like your phone lines. If you cancel within your contract term, we may charge you an amount up to $5,500 to recover the discounted installation fee. Any charges relating to FBC and BNTD are calculated separately and may apply. Commander limits the extent of support for BYO gateway/routers to best efforts, due to the flexibility the service offers users, it is not feasible or practicable for Commander to offer technical support other than on a best effort basis. Whilst the BYO service is designed to allow users to bring their own device, under no circumstances does Commander offer any guarantee or assurance that all BYO devices will be compatible and function with the service provided by Commander. Support available is at a network level, you are responsible of your router/gateway configuration to ensure traffic is shaped/routed correctly to optimise your internet experience.